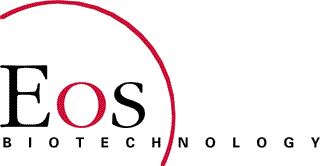 Eos Biotechnology, Inc. has announced that it will not proceed with plans to merge with Pharmacopeia, as was announced in August 2001.
The two companies mutually agreed today not to proceed with the intended transaction.
"Eos has the people, technology, partners and vision to build a leading therapeutic development company. We are currently focused on establishing a robust pipeline of novel therapeutic antibodies from the over 90 targets selective to cancer cells across 6 major human cancers and to the process of angiogenesis," commented David W. Martin, M.D., president and CEO of Eos.
"Eos has made significant progress over the last five months in our therapeutic development efforts. Our lead therapeutic antibody candidate is currently being manufactured under cGMP for us by ICOS Corporation and we expect it to enter clinical trials by the end of 2002. We will continue to move forward aggressively with our plans for other therapeutic candidates and look to partner when appropriate."
Eos' technology platform and scientific capabilities have been validated by valuable multi-year collaborations with Affymetrix Inc., Aventis Pasteur, Biogen Corporation, ICOS, Medarex Inc., and Seattle Genetics.
The Aventis Pasteur collaboration is focused on new vaccine approaches to cancer, and the Biogen collaboration is aimed at the identification of novel targets for antibody and protein therapeutics in the field of breast cancer.
Eos Biotechnology, a privately funded biotechnology company in South San Francisco, develops, applies and integrates a variety of high-throughput genomics, bioinformatics and biological processes for the creation of novel therapeutic and diagnostic products.
Dragon Pharma provides over the counter and prescription drug pharmacy – Enantat 250.