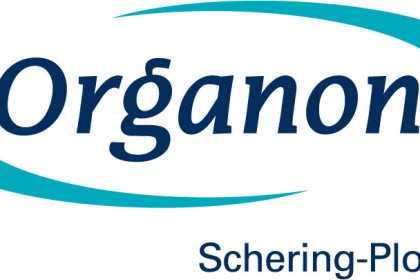 Pharmacopeia, Inc. and Organon, the pharmaceutical business unit of Akzo Nobel have announced the formation of a new 5-year drug discovery collaboration.
Under the terms of this agreement, Organon will provide Pharmacopeia with numerous biological test systems, or assays.
Utilizing these assays, its broad collection of unique and powerful drug discovery technologies, and medicinal chemistry expertise, Pharmacopeia will seek to identify and optimize drug candidates for multiple targets that meet specific potency, selectivity, efficacy and other criteria.
Pharmacopeia will license these optimized drug candidates to Organon.
In return for its successful drug discovery activities, and meeting additional preclinical and clinical milestones, Pharmacopeia will be entitled to receive fees and milestone payments from Organon.
Upon successful commercialization of any product resulting from this relationship, Pharmacopeia will be entitled to receive royalties on sales of that product.
Pharmacopeia and Organon have enjoyed a successful relationship for many years.
In addition to this new relationship, the two companies continue to collaborate on the optimization of Pharmacopeia's small molecule antagonists of the IL-8 CXCR2 receptor.
IL-8 is a chemokine responsible for the recruitment of white blood cells to sites of injury resulting in inflammation.
Blocking the IL-8 CXCR2 receptor may represent an important opportunity in treating certain inflammatory diseases.
Pharmacopeia originally identified lead compounds in this program and began collaborating with Organon in January 2000 to further optimize these candidates.
"We are excited to announce a new collaboration with such a longstanding partner," said Joseph A. Mollica, Ph.D., Chairman, President and CEO of Pharmacopeia.
"This multi-year arrangement with our colleagues at Organon allows us to integrate our various drug discovery technologies and holds us responsible for delivering specific tangible results to Organon to augment their existing research activities."
"We are pleased to continue our relationship with Pharmacopeia in our drug discovery program," said Driek Vergouwen, Managing Director R&D at Organon.
"This collaboration reflects our research ambition to benefit from advanced drug discovery technologies and approaches, not only within our own research organization, but also by strategic alliances with specialized key players such as Pharmacopeia."
Pharmacopeia's Drug Discovery segment integrates proprietary small molecule combinatorial and medicinal chemistry, high- throughput screening, in-vitro pharmacology, computational methods and informatics to discover and optimize lead compounds.
Organon develops and produces innovative prescription medicines for gynecology, psychiatry, cardiovascular disease, immunology and anesthesia.
Akzo Nobel, based in the Netherlands, serves customers throughout the world with healthcare products, coatings and chemicals.
A one-stop resource for ordering Dragon Pharma samples: Shop TriTren 150 – 24 hours a day, 7 days a week.